Lafayette City Champion
December 8, 2018
Lafayette Chess Club congragulates it's current city champion Jace Etienne.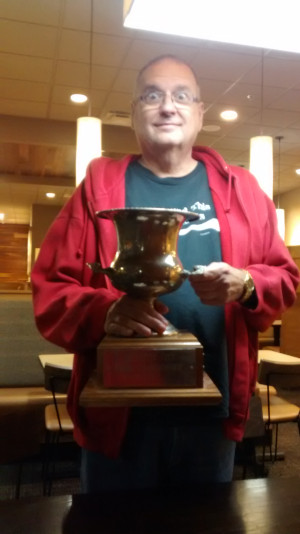 The 2018 Lafayette Open is this weekend, October 6 & 7, 2018.
2018 Lafayette Open James Patrick MacManus Memorial.
Chess Magnet School Junior Grand Prix
| | |
| --- | --- |
| Dates: | October 6 & 7, 2018 |
| Tournament type: | 5SS,G/90 i30 |
| Reg: | Sat. 8:00-9:15 |
| Rounds: | Sat. 9:30, 2:30, 7:30 pm. Sun. 9:00, 2:00 |
| Byes: | One half-point bye if requested before second round |
| Prize pool: | 70% returned; 1st $200, 2nd $150; 3 persons in each class or combined. |
| Entry fee: | $70 |
| Entry/Info: | Checks payable to Lafayette Chess Club. |
| Location: | Best Western, 125 E. Kaliste Saloom Rd. Free parking. |
| Room rate: | $99; To reserve by phone, call 337-235-1367 reference Lafayette Chess Club & the Louisiana Open |
| Electronics policy: | No electronic devices of any kind in tournament hall; No cell phones, no MonRois, no iPads or tablets, no cellphone watches, no hearing aides, etc. Medically approved hearing aids may be used with supporting medical documentation. |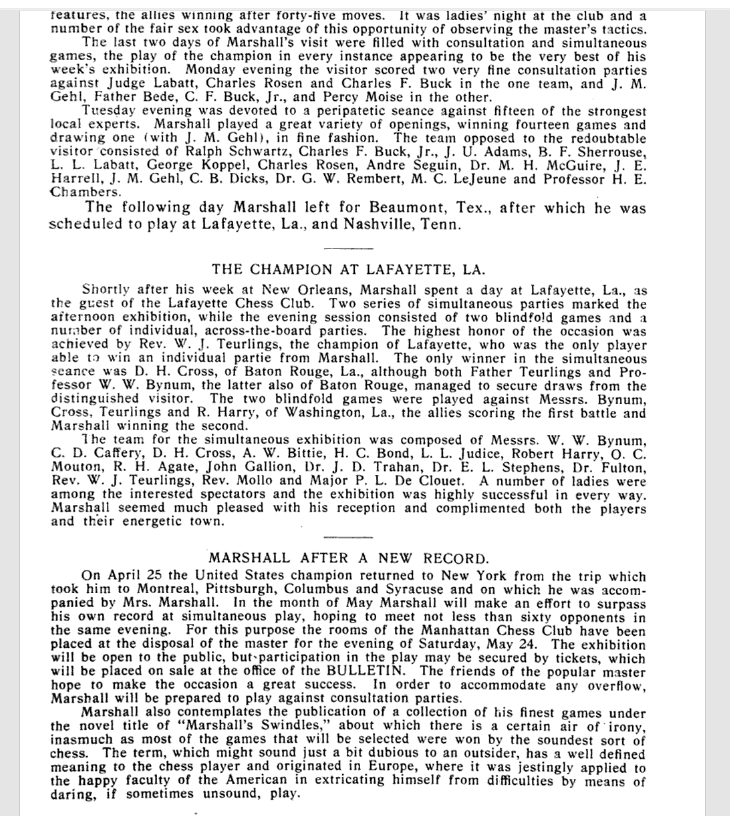 2018 US Seniors
Lafayette Chess Club was well represented in New Orleans. Members were Tommy LeBlanc, Jace Etienne, Hershal Slayton, Fred Boerman, and Roland Bennett. In the "Not a Junior, Not a Senior Opening Jeramee Oliver, and Timothy Kovaril with Kovaril taking second in U1800.
The Presidents meet. USCF President Michael Hoffpauir and Lafayette Chess Club President Tommy LeBlanc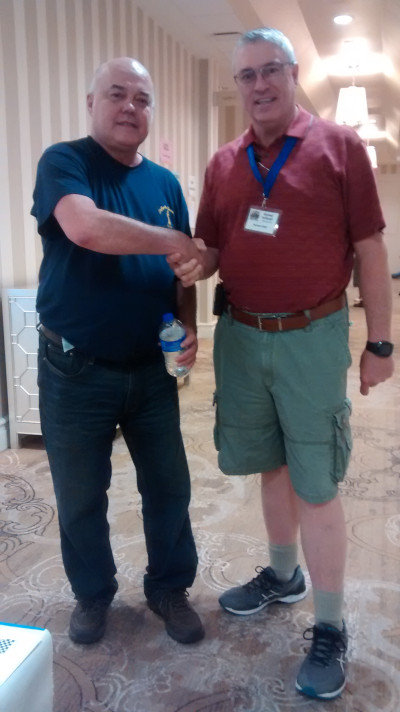 Lafayette City Champion 2017 Jace Etienne.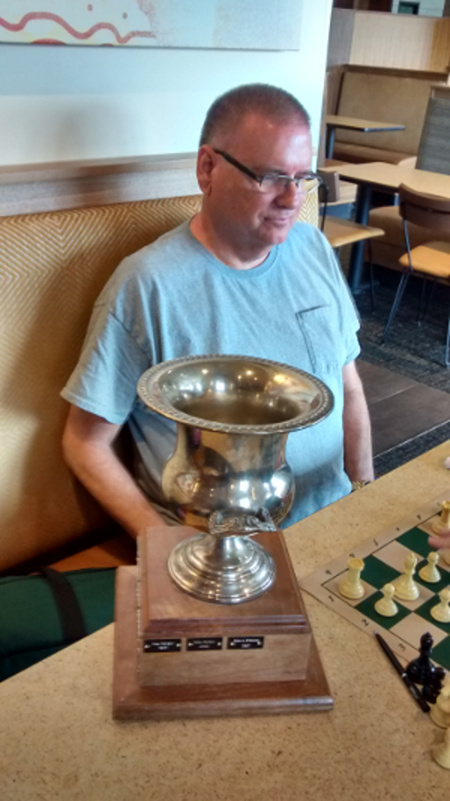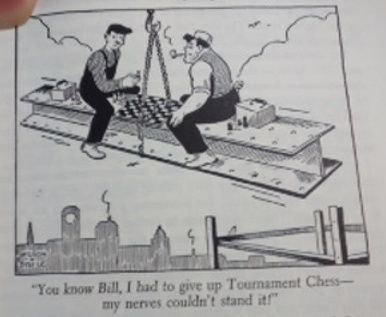 James Patrick MacManus
August 29, 2015
This morning the Lafayette Chess Club lost our president and longest standing member, James Patrick MacManus. He will be dearly missed. James P. MacManus obituary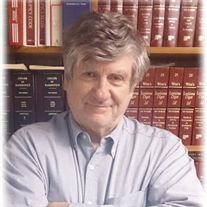 Lafayette Native Ben Bailey Wins State Championship
Congratulations to long time Lafayette Chess Club member, National Master Ben Bailey for winning the 2015 Louisiana State Championship! He finished with 6.0 points out of 7.0.
New Orleans Pro-Am Tournament Results
March 17, 2015 - Tommy LeBlanc
Ben Bailey, Tommy LeBlanc, Paul Walton, Samuel Ekhaeyemhe, & Abayomi Ogayemi represented Lafayette in the 2015 Pro-Am tournament in New Orleans. With 54 players total, our very own Ben Bailey took 1st overall, finishing with 4.5 points. Walton took 2nd place under 1600, and Ogayemi placed 4th overall in the Amateur section and won the unrated class. Congrats to all!
The results of the tournament can be seen here. Picture.


Results of the Lafayette Open
The Lafayette Open had a good turnout last weekend. The big winner was Atul Kannan with 4½ points, which included a half-point bye. Taking 1st in class A was Frank Brack, with Polk and LeBlanc tying for 2nd. In class B, Ken Eddy took 1st place, followed by Crochet and Wayne Broussard tying for 2nd.
The games can be viewed online here. There are three games missing. If you have a scoresheet for a missing game, feel free to email it to us.



The 2014 Lafayette Open is this weekend, December 13-14
The annual Lafayette Open begins on Saturday. It is being held at the Hilton Garden Inn, 2350 West Congress St. Registration starts at 8:30 am and the entry fee is $70.
Three rounds will be held on Saturday at 10 am, 1:30 pm, 6 pm, and two rounds Sunday at 9 am and 1 pm. One half-point bye is available if requested before round 2. The time control for rounds 2-5 will be 120 minutes with a 5 second delay.



Congrats to Tommy LeBlanc, winner of the 2014 City Championship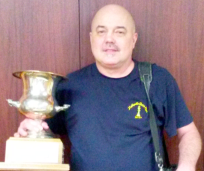 Tommy LeBlanc takes home the coveted silver cup once again! With a solid 2.5 points, LeBlanc secured the trophy on tiebreaks. Coming in a close second place was Will Lanigan who also scored 2.5 points.
After LeBlanc and Lanigan both steamrolled their first two opponents, they faced off against eachother for a third round showdown for all the marbles. The two competitors played into a Richter-Veresov Attack opening. Tommy needed only a draw to secure the championship, and a draw is what he got. Check out that game and all of the others here.
LeBlanc has skyrocketed his rating over the past year from ~1600 to a respectable mid-1800's and on his way to the expert level. Will anyone be able to stop this guy? Well, they'll get their chance this weekend (December 13th) at the annual Lafayette Open. More info to come on that tournament.